Handling Business Litigation with Catanese & Wells, ALC
The Business Law Group at Catanese & Wells, ALC has the experience and the expertise to assist businesses of any background and size. Our business litigation team can service business creation, business disputes, mediation, arbitration and trials. Only a Los Angeles business litigation lawyer has the experience needed to provide your business with the tactical advice and legal consultation to address common and unique legal/business disputes. Learn more about us below. Please contact us today to learn more about our staff and services!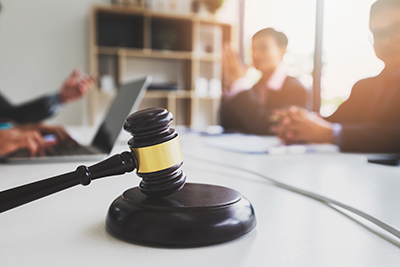 Our firm, Catanese & Wells, ALC, offers legal services throughout the state of California, including Los Angeles, Ventura, Orange, San Diego and Santa Barbara counties. We believe that a business lawyer in Los Angeles is going to better understand the needs of a client who also lives and works in California. Also, our firm can provide a business litigation attorney in Los Angeles and a business lawyer in Los Angeles for both state and Federal cases. These services are in great demand and provide a huge advantage for clients looking to resolve pending matters. As an adjunct to business litigation services, Catanese & Wells also offers incorporation, partnership formation, limited liability company formation and all related support services for business entities.
The Team on Your Side
The team of lawyers at Catanese & Wells, ALC has collective experience in excess of 75 years. This combined know-how means every Los Angeles business litigation lawyer on our team has experience dealing with, and then solving, business matters and related litigation for clients.
Each Los Angeles business litigation attorney on our team is a seasoned business litigation lawyer who can assist your company, large or small. These professionals are no stranger to issues like shareholder disputes, partnership disputes, trade secret theft, buy sell agreements, contracts with business associates and mergers and acquisitions. Many of the lawyers in the Business Group at Catanese & Wells, ALC have years of experience litigating and solving routine as well as complex factual and legal business-based disputes. The goal at the firm – and the goal of every Los Angeles business litigation lawyer we employ – is always to obtain the best client result directly and efficiently without unnecessary legal fees and costs.
This field of work requires first-hand experience and a deep understanding of business transactions in order to deliver superior results. We embrace an atmosphere where the entire team can come together to help our clients obtain a positive legal outcome. Let our team of Los Angeles-based business attorneys assist your business enterprise to grow and succeed in any environment. 
How we Help Every Client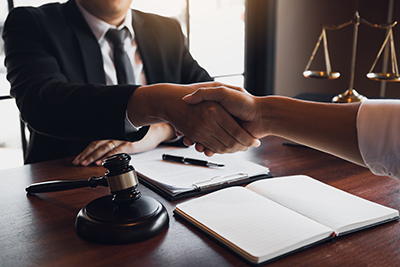 If you need a business litigation attorney in Los Angeles, our team of business litigation lawyers will provide experience-based consultation. Your company, whatever the size, will benefit from this consultation and will discover the opportunities as a result. When litigation arises, every Los Angeles business litigation attorney on our team will help you navigate toward a beneficial outcome for your company.
There is a never a one-size-fits-all approach to effective business litigation; only a meeting between our lawyers and your company can craft the best legal approach. The services below are only an outline of what we can do – and have done in the past – for our clients:
The Business Group at Catanese & Wells, ALC is available to assist you in the following areas:
Business Analysis
Strategic Business Formation: Corporations, Limited Liability Companies and Partnerships
Contract Negotiation and Preparation
Identifying and Securing Merger and Acquisition Candidates for Private and Public Companies
Capital Formation: Federal and State Securities; Regulation D Private Placements
Buy/Sell Agreements
Employment Contracts
Confidentiality and Trade Secret Agreements
Business Disputes/Civil Litigation
Internet Law
Copyrights and Trademarks
Other Services which Compliment the Business Law Group
The Trust and Estate Group at Catanese & Wells, ALC provides support to the Business Law Group when needed. The lawyers interface with the business litigation lawyers to provide a comprehensive plan for the client, which takes into account not only the immediate business goals of the client, but also puts an eye on tax matters and estate planning when appropriate. This is one more example of the breadth of services Catanese & Wells, ALC provides. Our in-house teams are able to confer with each other, discuss best practices and decide on an approach that is best suited for the client.