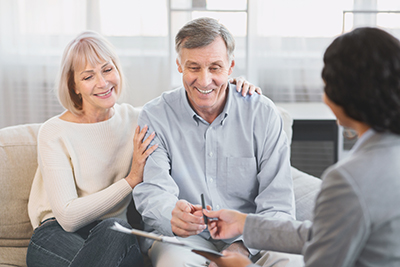 The trust and estate litigation lawyers at Catanese & Wells have decades of experience representing clients in trust, probate and estate matters. The Trust and Estate Litigation team of lawyers at the law firm have successfully assisted clients in an out of court with their estate disputes since 1989 when the law firm was established.
Unlike civil disputes where a jury is available to redress a dispute, in most estate litigation cases the dispute is decided by a judge and not by a jury. Accordingly, it is very important that the lawyer understand not only the particulars of estate planning, but most importantly what is required to prevail in a court action before a judge. The estate and trust litigation attorneys at Catanese & Wells have the experience and the ability to represent clients who are trustees, beneficiaries, third parties and fiduciaries in all manner of estate disputes that may come before the court.
Our clients are varied in the realm of estate litigation. We have helped everyone from high-net-worth individuals to non-profit organizations. A lot of our clients are big names in the public eye, and we appreciate them putting their trust in our estate attorneys to not only protect their rights but maintain their privacy to the best of our abilities.
Common Reasons for Seeking out a Trust Lawyer
It is important to contact estate lawyers at the proper time. Some common issues that can bring about the need for a trust attorney or probate lawyer include:
Inheritance Disputes Amongst Children
Trust Litigation Disputes
Trustee Breaching Fiduciary Duty
Power of Attorney Abuse
Embezzlement
Undue Influence
Estate litigation is based on state law. The trust litigation attorneys at the firm represent clients throughout the state of California including Santa Barbara, Ventura, Los Angeles, Orange and San Diego counties. Conveniently located in Westlake Village in northern Los Angeles County the law firm offers local services to clients living in Malibu, Westlake Village, Thousand Oaks, Ventura, Santa Barbara and Los Angeles. If you are conducting research on an estate legal issue, make sure that you are only focusing on California state law as the rules and regulations will vary from state-to-state.
What Sets Catanese & Wells Trust Litigation Lawyers Apart?
The senior attorney at the law firm, T. Randolph Catanese, Esq., was a co-founder of the Conejo Valley Estate Planning Council which includes professionals from many disciplines including attorneys, accountants, bankers, professional trustees, certified financial planners, and wealth advisors. Mr. Catanese has tried cases to a final judgment before trial judges in estate disputes in virtually every major county in Southern California. The associate probate attorneys at the firm have also attended trials before probate judges. The estate lawyers of the firm have also resolved many client cases via alternative dispute resolution such as mediation. Our track record of success has allowed us to represent families from generation to generation.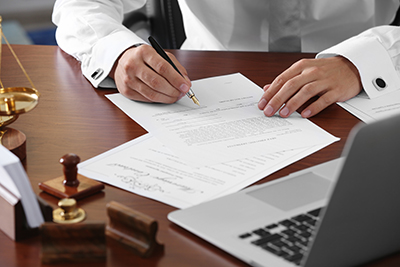 Trust litigation lawyers at Catanese & Wells have litigated many estate disputes including – will and trust contests, elder abuse, trustee and beneficiary disputes, conservatorships, court ordered constructive trusts, omitted spouse (child), third party creditor claims and wealth protection. In most cases, the law firm seeks to resolve the dispute absent court intervention, but when a consensual resolution is not practicable then the trust lawyers will aggressively represent the client's interests as needed before the court.
There is no substitute for experience and knowledge. Not only is it beneficial to have experienced estate attorneys within a courtroom, but outside of it as well. There are times where are our expert estate lawyers will be able to recognize a potential legal issue before a client ends up in court. Risk management is a key factor of successful trust attorneys and estate lawyers.
It is also important that an estate attorney can assist their clients when looking to create a trust or will. We understand the incredible importance of the content within a trust or will. Our team of trust and litigation lawyers will review it several times to ensure that all facts are correct, and the future of our clients' most valuable assets are safe and secure.
Let the estate lawyers at Catanese & Wells use their experience and knowledge to assist you with any estate, trust or probate dispute.  It is our promise that our estate lawyers will always work to the best of their abilities while maintaining a sense of privacy. A lot of our clients appreciate our probate attorneys' commitment to staying as discreet as possible. Our commitment to quality and discretion is unwavering. In everything from assisting in setting up a trust to disputing a will, our team has your best interest in mind.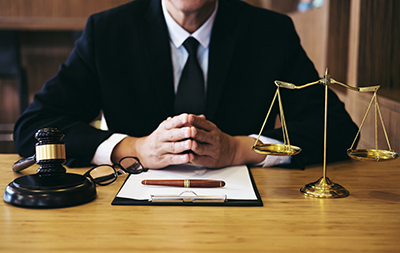 If you have any questions about estate litigation in Westlake Village, Santa Barbara, Los Angeles, Thousand Oaks, Ventura. Malibu, or surrounding areas, our team is here to help.
Links