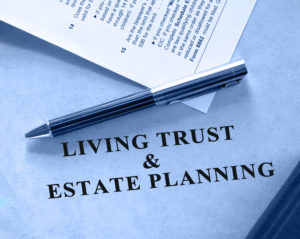 There's no better time than the present to ensure all of your estate planning documents are in order. Estate planning is something that's overlooked by many, but it's essential to maintaining control of your financial assets and medical decisions. Here are four important estate planning documents everyone should have. For assistance with estate planning, consult your California estate planning attorney at Catanese & Wells.
Last Will and Testament. A last will and testament, or will for short, states how you want your property and assets to be transferred upon your death. In your will you can also name a guardian for your minor children and an executioner who will see that your specifications are fulfilled. Without one, the state determines how your possessions are distributed and who becomes the legal guardian to your minor children. Typically, your money and assets will go first to your spouse, then to your children, followed by your parents and siblings. Creating a will can prevent family disputes and ensure your belongings fall into the right hands.
Living Trust. Many people choose to have a living trust, which partially substitutes for a will. A living trust is a legal document that puts all of your assets into a trust. During your lifetime, you can serve as the trustee— the person who has the legal right to control and manage the assets in the trust. The trust agreement states the beneficiaries who you want your assets and property to be distributed to when you die, as well as who you want to serve as your successor trustee. Your successor trustee is responsible for managing your trust and seeing that your assets are properly distributed upon your death.
Living Will. A living will, also sometimes referred to as a health care proxy or advanced health care directive, states your wishes regarding medical care if you were to become terminally ill and unable to communicate your wishes. It tells your family and health care professionals what types of treatment and care you would and would not want. It also states who has the authority to make health care decisions on your behalf.
Financial Power of Attorney. A financial power of attorney states who you want to manage your financial affairs if you are unable to do so yourself. This legal document gives you control over your financial affairs and assures that your wishes will be followed. Without a financial power of attorney, the state appoints someone to handle your financial decisions.
These are four very important estate planning documents that everyone should have. To learn more about estate planning, contact our California estate planning lawyers at Catanese & Wells: 818-707-0407.