Regardless of what type of business you own or are looking to start, it's important to educate yourself in order to protect your respective interests.Below are ten fundamental legal mistakes which business owners should avoid. These mistakes can be made before, during or after a business has been created and operated.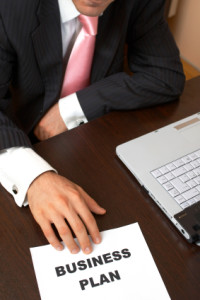 Mistake No. 1 – No paperwork.
Many businesses are started on a handshake and operate with no written documentation until a problem arises. Because business partners are often friends who have known each other for a while, they wrongly believe that no paperwork is necessary; this can also happen when strangers meet but paperwork is overlooked by mutual enthusiasm for the business. Paperwork is required to protect one another's respective interests.
Mistake No. 2 – The paperwork exists but it is wrong.
Too often, people believe that if they have paperwork, their interests are protective – but this is not always the case. Simply because you have paperwork does not mean that you have avoided common problems associated with no paperwork. Paperwork must be done correctly to withstand and wrong paperwork can even do more harm than good.
Mistake No. 3 – The business is started without any professional advice. Aside from the advice of a Los Angeles litigation attorney, anyone looking to start a business should also seek the advice of an experienced financial planner or accountant.
Mistake No. 4 – The business uses the wrong vehicle for its operations. Today, there are multiple ownership vehicles that a business owner can choose and should be based on what makes the most sense for the business operator; it's unique to every circumstance. From limited liability corporations to corporate ownership and joint venture entities, ensure that you choose the one the best suits your needs.
Mistake No. 5 – The business owner fails to protect his or her personal credit.
It's not uncommon for some business owners to take risks with their personal credit when first starting a business. However, as a business owner, it's important not to extend any personal guaranty; if you choose to do so, ensure you put limitations on the credit so you cannot lose everything. Before giving any personal guarantee, consult with your attorney and financial advisor.
Mistake No. 6 – The business owner does not protect the business' credit.
Like personal credit, credit agencies monitor new businesses and how they pay their bills. Because of this, it's important to pay any vendors as agreed – if you go to another vendor and want additional credit, they may not give it to you or may give you very marginal credit terms. Keep in mind the importance of good creditor relations.
Mistake No. 7 – The business owner believes the government is a good source of borrowed funds.
If you're a small business and need some help, then yes, the Small Business Administration and other government sponsored lenders are a good option. However, for people who do not make their payroll tax deposits on time, fail to make their contributing deposits on time, fail to maintain adequate worker's compensation insurance, or fail to make sales tax deposits or otherwise fail to remit government monies as and when they become due, do not turn to the government to borrow funds. Once payments to the government stop, you have a 100% obligation to pay back if your business shuts down, as well as high interest rates and late penalties.
Mistake No. 8 – Business owners do not realize that landlords do not have a sense of humor.
With commercial landlords, it's important to understand that they are renting space for profit – meaning they do not generally care about your business problems. Pay rent on time or you may face consequences like cancel your lease, force you out of business, etc.
Mistake No. 9 – Business owners are not careful about whom they select as a business partner.
Problems arise between business partners due to the many pressures and unlike personal relationships, pressures are not often resolved. When choosing a business partner, choose someone because they're right for the business rather than due to the fact they're a friend or family member.
Mistake No. 10 – Business owners assume litigation will solve their business problems.
Litigation should always be used as a last resort – sometimes, you spend more in obtaining a judgment than the amount of the judgment itself and legal fees from a trial attorney are not recoverable by the prevailing party except by statute or by written agreement.