With the mobile industry at an all-time high, developing an app can be a rewarding business to experiment with. Jumping into the industry is easy, even while on a tight budget, but developing a successful app takes knowledge of the same types of legal issues that affect every other type of business. Below are four legal aspects to know to set you up for success when developing an app.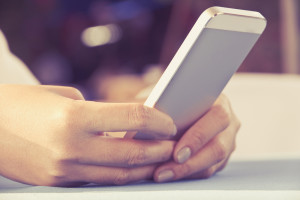 Entity Formation
It's important to protect your liability when developing any business by setting up an LLC or incorporating your app, as you never know what kind of legal problems might come your way. By establishing an LLC or corporation, personal assets like your home, bank accounts, and car will not be at risk. This way, if someone sues you, only your business assets can be seized.
Intellectual Property Ownership & Protection
Any work that is created during the process of developing, marketing, or selling something is considered intellectual property. It's important to ensure that all intellectual property your business generates is owned by your company, as opposed to the people generating it which includes aspects like designs, source codes, graphics, app icons and name, etc. When outsourcing such projects, it's important to set forth who owns what with a written legal agreement.
Protect your intellectual property against competitors by registering trademarks, copyrights, and patents. A trademark can be used to protect your app name, company name, or logo while a copyright would apply to the source code, designs, and content. Finally, a patent is used to protect processes and inventions that are new and not obvious.
Confidentiality
Confidentiality issues are fairly common within the technology world due to the innovative and competitive nature of the industry. The best way to ensure confidentiality when developing your app is to use a non-disclosure agreement, also known as an NDA, when working with any outside parties. These parties might include developers, designers, and copywriters, for example. By having them sign an NDA, they must agree that they won't disclose any sensitive or confidential information regarding the project.
Terms of Use & Privacy
Terms of use and privacy policies are two important legal issues when developing apps. Terms of Use is a legal agreement that you have with users of your app and happens automatically when a user uses your app is. Terms of Use describes improper use, what the app is, how it should be use, the consequences for improper use. Privacy policies are important for digital use as well, particularly when personally identifiable information is collected from users.
It's important to consult with a California business lawyer familiar with internet and technology legal issues to ensure you're covering all your legal bases when developing your app.