When looking at arbitration agreements in California, often the question of enforceability inevitably comes up. It's always helpful to go back to the basic principles in order to make the determination. Once that is done, you may realize that it is, in fact, not enforceable based on the size of the company.
Of course, there are other things to consider when coming to a final conclusion. Whether the arbitration covers unwaivable public rights, such as minimum wage or discrimination claims is an important factor, as well as whether or not the arbitration affects certain waivable personal rights.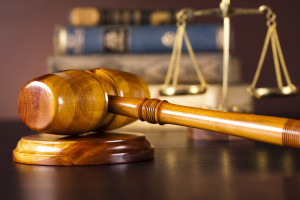 To determine whether or not arbitration agreements are enforced, it must be determined whether or not the arbitration is deemed unconscionable. A term can be unconscionable in two cases: procedural or substantive. Both forms of unconscionability must be present before a court may decide not to enforce arbitration terms. Procedural unconscionability concerns how the terms were negotiated, specifically whether or not the terms are considered adhesive. Procedural unconscionability makes sure that arbitration agreements weren't decided in a take-or-leave situation.
Substantive unconscionability is concerned with the actual terms and whether or not they are unfairly one-sided. Essentially, the goal is to make sure that the arbitration is mutually beneficial and if it isn't, it can be deemed unconscionable. For example, the case of Little vs. Auto Stiegler, Inc. found an appeal of arbitration awards exceeding $50,000 to be unfairly one-sided in employer's favor.
In the case of arbitration of waivable rights, there are a few elements that the arbitration must contain in order to be deemed conscionable. These elements were set forth by the California Supreme Court in Amendariz.
No Limitations of Remedies: The arbitration may not limit remedies that may be available to the employee. For example, there are Labor codes that allow employees to recover their attorney's fees when filing wage claims. Arbitration that waives this rate may be deemed inadmissible.
Adequate Discovery: The arbitration must allow both parties a full range of discovery. For example, there should be no provisions that prevent either party of obtaining documents.
Written Arbitration Award: The award must have the arbitrator issue a written decision, detailing the findings that formed the basis of the award.
Employee Cannot Be Required to Pay Any Costs of Arbitration: The burden of paying costs must not rest on the employee. The employer must cover all costs in order for the provision to be considered enforceable.
California has strict rules regarding arbitration provisions. Employers must decide whether or not such provisions are worth it before they decide to pursue provisions. Contact Catanese & Wells, a top Los Angeles law firm today at 818-707-0407, for more information on arbitration agreements in California.