You have reached your goal and are starting your own small business. You realize there is more to it than just finding space and opening your door for customers or clients. You think about consulting with a California small business lawyer, but are not sure how a lawyer can help you. A major issue a lawyer can help you with is to be sure you follow all California State and federal laws applicable to operating a small business. Here are just a few other services a lawyer can provide for you: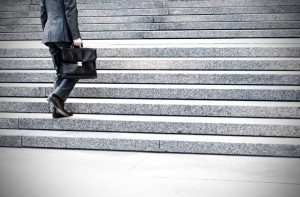 Provide assistance in the structure of your business so that personal assets are protected
There are decisions to be made as to how you will structure your business. Are you the only owner so a sole proprietorship is the way to structure it? Is there more than one owner so partnership agreements are needed? There may be a type of corporation that will work or maybe a Limited Liability Company is best for you. A Los Angeles business lawyer can help you with these decisions and prepare the proper legal documents required by California law.
Prepare business contracts
No matter what the structure of your business is, you will need contracts. Whether you buy, rent or lease the location of your business, a contract is necessary. Rental or lease contracts need to clearly spell out the rights and obligations of each party. For example, who pays for the utilities? How is maintenance of the property divided? Who maintains the grounds?
Contracts are important for retail businesses. Suppose you have ordered goods to sell in your store and even advertised a sale based on their expected arrival. Then, the goods don't arrive on time. A properly prepared contract for the purchase of the goods prepared by a business lawyer will define who is responsible for the loss.
Employment contracts establish duties of both employer and employee. Properly prepared, these contracts can prevent most employer/employee disputes. Wages, hours and job descriptions should all be in writing. The lawyer can also help you put together an employee handbook that defines expectations and makes the daily workday run smoother.
Understanding and applying Internet law
Businesses use and depend on Internet transactions and communications. A Los Angeles business lawyer can help you understand the complex issues involved, such as terms of use, Internet marketing and privacy issues.
A business lawyer will provide you peace of mind
If you begin working with a Los Angeles business lawyer at the formation level of your business, you will be able to prevent business problems from arising. When a legal problem does come up, you will have an established relationship with a lawyer you trust.