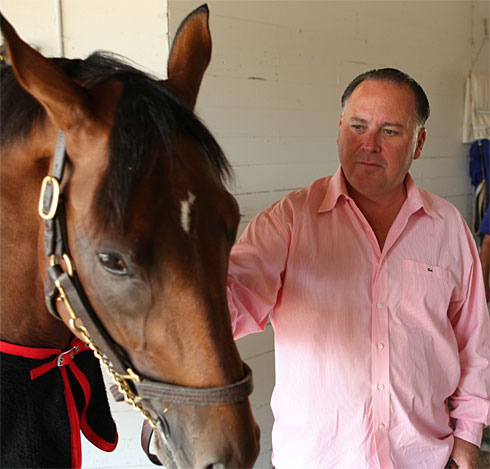 No matter if you own a stable or horse, you ride, or you breed horses, one thing is for certain. You always want to ensure you have a reputable horse trainer working with or for you. Here, Catanese & Wells provides important tips on how to find a reputable horse trainer.
More than a Trainer
While some may see a trainer as just that, you should treat any trainer you hire as a business partner. You are hiring this person to help you become the best owner, breeder or rider possible. Due to this nature, you should hire someone with the proper credentials or licensing, although there is no mandatory licensing or regulation in the United States.
Research, Research and more Research
While it may be easy to do a simple Google search for reputable horse trainers, most often, the type of trainer you want, won't be advertising their services. The best place to find a reputable horse trainer is at the stables themselves, talking to others. Another great option is to browse local equine forums. If you don't see any threads regarding reputable trainers, start your own. Who knows, in the process you may even make some new equine friends.
A trip to the stable can also prove valuable. Attend as a spectator and watch what is going on around you. Seeing which horses are competing well and which trainers they are working with is a great indicator of what you can expect.
Top Contenders
Once you have done your research, start making a list of which trainer or trainers you would like to work with and start calling.  Ask any questions you may have and if you could schedule a time to visit them at their facility and for any references.  An important tip here is if you leave a voicemail, and the trainer doesn't return your call in a timely manner, it may be a good idea to move to the next trainer on your list. As a prospective customer, the trainer should be doing everything in their power to earn your business.
And the Winner Is…
While it is important to remember horse law throughout the entire process, now is the most essential time. Make sure you ask for and review your trainer's contract, adding in anything you feel may be missing. Also, ask any questions if you are unsure of specific language. Once both parties are happy with the contract, sign away and start working with your new trainer.
If you follow these tips, you will find a reputable horse trainer to work with in no time.