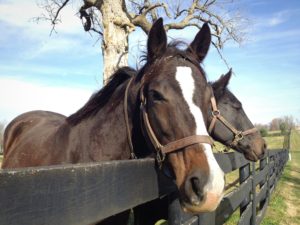 A lot of horse-related business owners struggle with the decision to incorporate their horse business, but any good horse lawyer would recommend it for several reasons. The most obvious being that it is not as expensive as many people perceive. This is especially true when the money that can be saved through incorporating your horse business is factored into the equation. Below you will learn about different reasons to incorporate your horse business that go far beyond being cheaper than you may have once thought.
Incorporating Can Lower Your IRS Concerns – Turning a horse business into a corporation or LLC entity immediately provides your business with a stronger level of legitimacy in the eyes of the IRS. In the event that a business is audited, it's on the business to prove that the activity of the business is indeed businesslike. Every incorporated business has to keep a Corporate Minute Book. These books will provide all of the information needed in the event of an audit and can save you and your horse lawyer from a much more difficult process.
Operate Multiple Businesses Under One Corporation – Most people debating whether or not they should incorporate their horse business run different businesses as well. Upon incorporating a business with a horse lawyer, more than one activity can be operated under this umbrella. Should the need come to close your horse related business, there is no need to set up another corporation. This provides a layer of security for your future.
Protection From Personal Liability – Once horse activity is operating as a corporation, the risk for owners of the business who may otherwise be personally liable for any injuries that are caused by their horses now falls upon the business. While the assets of the corporation may still be at risk, being able to avoid personal liability in most situations is critical.
If you have questions about incorporating your horse business, it's very important to speak to a horse lawyer. Our experts are available now to discuss the pros and cons of this decision. We are also more than happy to discuss lease agreements, breeding contracts, tax planning and more. No matter what your equine law needs, Catanese & Wells is happy to help.