Equine law is something many people aren't familiar with, but it's important for those that own horses or businesses that involve them. Obtaining a San Diego county horse lawyer is a smart move if you're involved with these animals in your personal or business life, for a number of reasons. Equine lawyers help owners and professionals by preparing or reviewing equine contracts and are also useful in the event of any legal action stemming from a horse sale or purchase.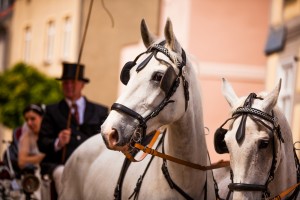 After all, horses are very large animals that require a lot of upkeep, as well as a significant monetary investment in terms of facilities, feed, healthcare, transportation, etc. There are a number of issues that can arise, from an owner's standpoint, and it's important that people protect themselves and their horses by having legal experts on their side.
Some people are unsure as to why they would need an equine lawyer. Imagine the below scenarios and you'll quickly see why a specialized professional would be helpful:
Imagine a trainer is unable to get in contact with a horse's owner when the animal is extremely sick. A horse lawyer would be able to provide information and recommendations about consent and emergency surgery.
You have a horse that you're interested in breeding, but don't even know where to begin in terms of creating a contract. Protecting yourself and your horse is necessary, and an equine lawyer would be able to draw up the paperwork and explain the details to you.
You see a horse overseas that you're dying to purchase, but you know it's not as easy as buying the horse a plane ticket. How do you go about purchasing a horse internationally?
In all of these cases, a lawyer that specializes in equine law would an invaluable resource, one that would be able to quickly and competently explain contracts, consequences, and legal options to you. Of course, equine lawyers (being specialty practitioners) charge a bit more per hour for their services than your average general practice lawyer; however, when you run into legal problems or questions and need someone who knows the territory, an equine lawyer who doesn't have to go on a research mission for every little bit of knowledge is worth their weight in gold. Look for a well-trusted San Diego county horse lawyer today to help you with your equine needs.