According to the FHA, it is estimated that 55 million Americans will be 65 and over in 2020 and research suggests that 700,000 to 1.2 million elderly people (4% of all adults older than 65) are subjected to elder mistreatment in the United States. There are 450,000 new cases annually. There are many types of elder abuse, with the most common being financial elder abuse. The Elder Abuse and Dependent Adult Civil Protection Act exists to help prevent financial elder abuse and defines it as "occurring when a person or entity takes, hides, appropriates, or retains real or personal property of an elder or dependent adult for wrongful use and/or with the intent to defraud, or assists in doing so.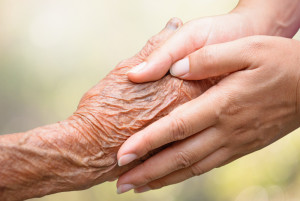 To combat elder abuse, many states require any individuals that observe or have knowledge of incident involving elder abuse to report the incident. Known as "mandated reporters", they include anyone who assumes responsibility for the care or custody of an elder, whether or not they are compensated. Too often, financial elder abuse occurs from someone the elder knows personally and trusts.
Warning Signs of Financial Elder Abuse:
Obtaining unauthorized access to elder's Social Security checks, checking or savings account, credit card, pension payments, etc.
Withholding portions of checks cashed for elder
Charging elder excessive rent or unreasonable fees
Scams that use deception or scare tactics
Con artists who "befriend" elders
Calls from telemarketers selling worthless, overpriced, or nonexistent products
Misleading home equity agreements
Fraudulent lifelong care ffers
Coercing elder to sign a deed, will, or power of attorney
In order to reduce the risk of financial elder abuse, it's important to be aware of these warning signs and to be proactive with elderly family or close friends – check in with them on finances every six months to a year to ensure things are going smoothly. If you believe you or someone you know is a victim of elder abuse in CA, it's important to contact an experienced California estate planning attorney as soon as possible.