There is nothing more tragic or stressful than when a loved passes away. Most families and friends are busy planning for funeral arrangements and notifying other loved ones, but there are much more pressing estate matters than need to be taken of. Many people are blindsided by how complicated handing the bank accounts, properties, and other assets and affairs of the deceased can be. There are so many legal aspects that need to be taken care of, and it can be overwhelming if you aren't prepared. If you find yourself dealing with the death of a loved one, be prepared to deal with the possibility of probate litigation.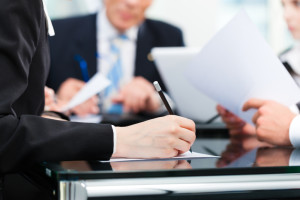 The Basics
Probate litigation deals with all of the actions brought up in court against a deceased person's estate. These can include disputes in the deceased's will, debt collection, and issues with executors and administrators. The executor (sometimes called a personal representative) is the person who was named in a will to manage the deceased's property. If there wasn't someone named as an executor in a will, or if a will wasn't made before the deceased passed, that's when an administrator comes into play. An administrator is a person appointed by a probate court to essentially handle everything an executor would do. People decide to probate litigation for a variety of reasons, but there are some common reasons why people go to court:
Guardianship and conservatorship disputes
Undisclosed details about creditors and debts
Claims of improper influence/manipulation on the deceased
Uneven estate/wealth distribution
The Importance
Probate litigation has always been an important legal matter, but recently more people have found themselves in probate court due to mixed families. People who have been remarried and have step children should be sure to have a will in place to ensure that there won't be a problems when the time comes to divide your estate. It's important to hire an experienced lawyer when it comes to probate litigation to ensure all matters are handled properly. Call Catanese & Wells today at 818-707-0407.