T. Randolph Catanese, Esq.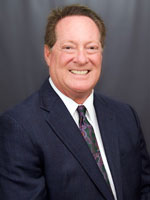 T. Randolph Catanese, Esq. has been a practicing attorney since 1983 after passing the California Bar Exam. Later, the successful Westlake Village business lawyer founded Catanese & Wells, conveniently headquartered in Ventura County between Los Angeles and Santa Barbara. Mr. Catanese is a member of the California Bar, the Federal Bar and is admitted to practice before all courts in the state of California. He is also a member of the California State Bar Litigation, Estate and Business Law Sections. Mr. Catanese regularly participates in the Los Angeles County and Ventura County Bar Associations. As a civil litigation lawyer in California, Mr. Catanese has handled a number of multi-million dollar litigation cases including those involving claims, commercial and civil litigation and real estate disputes. He is also thoroughly experienced in the business arena assisting clients of all sizes from start-ups to established companies seeking to expand and grow. While acting as counsel to Direct Stock Market, a private venture capital firm, Mr. Catanese organized and co-chaired the DSM Capital Access and Business Development Symposium where more than$2 billion in venture capital was represented. Several appellate cases argued by Mr. Catanese have been published both in California State Courts and before the Federal Court of Appeal, 9th Circuit.
Mr. Catanese received his bachelor's degree in General Studies from the University of Arizona where he appeared on the Dean's List. He then graduated from Pepperdine University School of Law in 1983 juris doctor cum laude. While attending Pepperdine he was a member of the Law Review where he published two articles. Mr. Catanese has appeared as a guest lecturer at the University of Arizona and at Pepperdine teaching courses related to real estate development and finance, and race horse syndication, equine law, and business.
Born in Tucson, Ariz. Mr. Catanese was raised in Philadelphia. He is married with three children.