Estate planning is no easy task and oftentimes, it's best to hire an estate planning lawyer. One wrong word or missing signature can change a will or trust in its entirety. It's important to find an experienced estate planning attorney to draft your documents in order to ensure that your wishes are met in the event of your passing. Hiring an estate attorney can also prevent a lot of grief and frustration for your family members during an already difficult time.
State laws are very specific regarding what can or cannot be included in a will or trust and who can serve as a personal representative or trustee. Every state is different, which is why it's so important to find a lawyer who knows exactly what your state laws are. State laws are too often overlooked or difficult to explain in layman's terms. A lawyer can help you prevent any simple, yet costly mistakes. For example, in Florida, a personal representative must be related to you by blood or marriage and if not, they must be a resident of the state. Oftentimes, Florida state residents draft up estate plans on their own, including a friend or attorney from out of state has the personal representative who, according to Florida state laws, is not allowed to serve in the state.
What's included in a Will/Trust?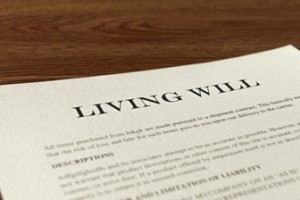 Estate lawyers can help sort out complex family or financial situations. Estate planning can become complicated, for example, if you've had more than one marriage, if you own a business, you own multiple real estate properties in a state other than your own, you have a disabled family member, you were recently divorced, etc. The same goes for leaving some or all of your estate to a charity or if you perhaps have a taxable estate for federal/state estate tax purposes… the list is endless and things can become complicated very quickly.
Save Money in the Long Run
Rather than save a few bucks by attempting to prepare your estate planning documents and have your family find that your will, trust, or medical or financial power of attorney isn't legally valid or won't work, residents should choose an attorney in their state; California residents should choose to hire a lawyer experienced in estate law in Los Angeles. Preparing your own documents will most likely not save you money in the long run, but will be spent by your family working with a qualified estate planning attorney later on to fix your mistakes.